Tri-Annual Bible Institute
The Tri-annual Bible Institute (TBI) is a Bible Institute designed for pastors and church leaders who are not able to come to regular classes at Masaka Baptist College. TBI is held three times a year during the school break and is designed to teach the men eight hours a day, Monday thru Friday. Because of where these men are in the village, this type of setup is very conducive to their schedule. We feed them, house them, and provide them with the books they need for the course. They are responsible to provide their transport to and from the Institute. In our first TBI in August of 2012 we had eighteen men from ten different churches that have either been out of Masaka Independent Baptist Church or who have come to us for assistance in helping them get churches started.  Since that first TBI we have grown to having 65 men from 11 different churches in addition to starting another TBI in northeastern Uganda with another 50 men.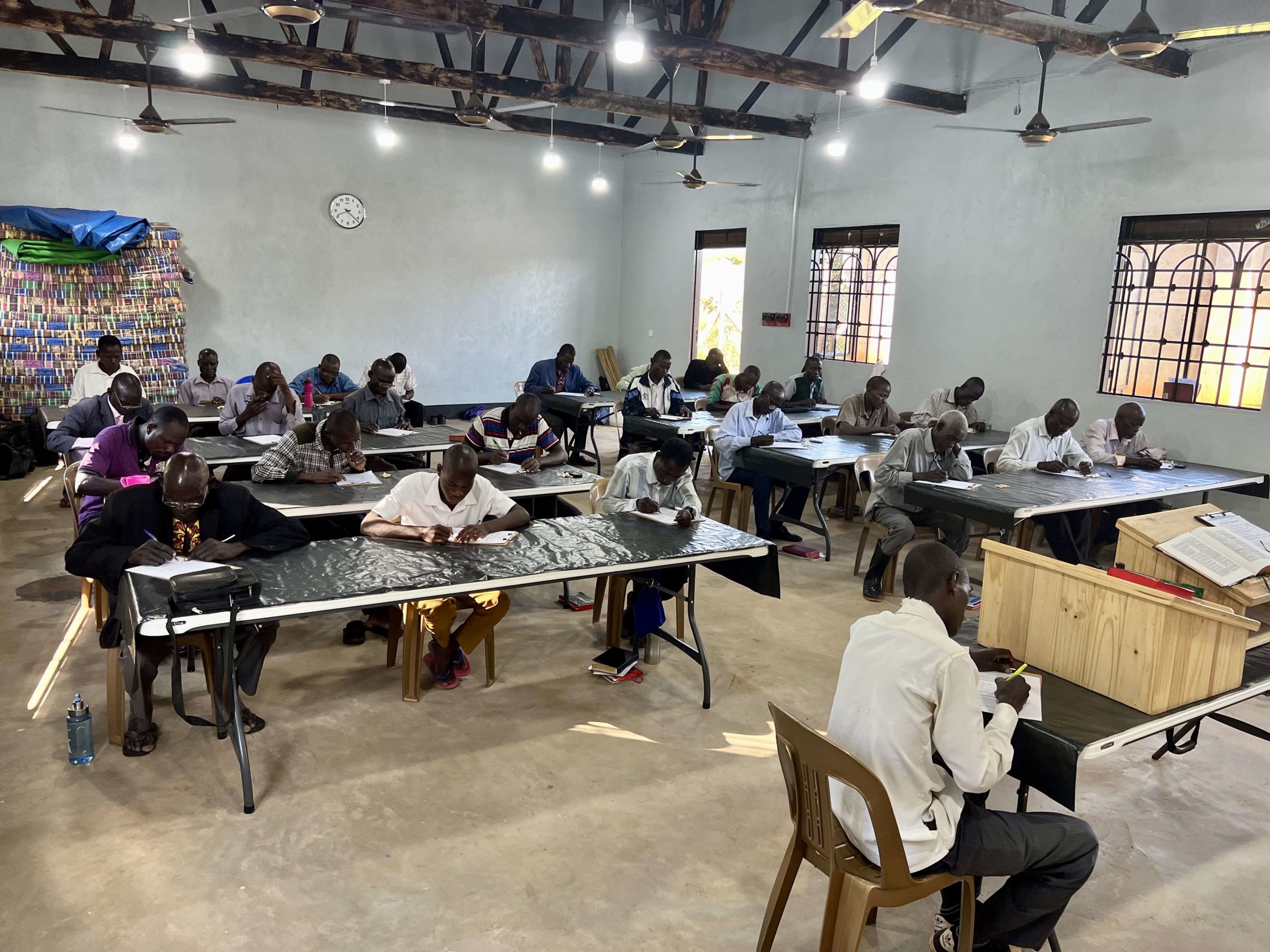 If you would like to give towards this ministry in the training of men of God for the ministry, please send your gifts to BIMI account #793
 and earmark it: TBI. These gifts will go towards providing for these men when they come.  Please pray for our next TBI that will be August, 2015.