and desire to train full-time Christian servants in the fields of pastoring, church planting (evangelists), and teaching.  Through the years Masaka Baptist College has kept her doors open for the purpose of training men and women of God.  Many of her graduates are serving the Lord either in their local churches or have started their own churches.

Masaka Baptist College is a four-year course which meets for evening classes every Monday and Tuesday from 5:30 PM up to 8:15 PM.  There are three 12-week terms in the year which correspond with the Ugandan School Year calendar.
Masaka Baptist College teaches a wide range of practical subjects including Christian Home, Christian Leadership, Christian Finances, Philosophy of Christian Education, and Baptist Distinctives. By the end of the course, students have completed a verse by verse study of the entire New Testament.  These students graduate with a very good working knowledge of the Bible and an ability to preach and teach the truth taught to them (II Timothy 2:2).
Currently Masaka Baptist College has thirteen students enrolled.  The Bible makes plain the truth that the laborers are few. Please pray that God will send students with a teachable spirit that may be trained to go out and preach the gospel of our Lord Jesus Christ.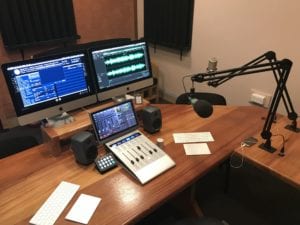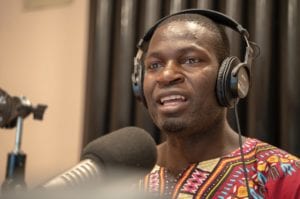 In 2001, God gave the Keith Stensaas  family the opportunity of establishing a Christian radio station in Uganda.  They dedicated it - Word of Life Radio, as its purpose is to proclaim the Word of Life to a lost and dying world.  Only heaven will be able to tell us the true effect that Word of Life Radio has had, but the visible results are amazing.  In sixteen years, we have had four churches started as a result of the radio station and several people added to our church. We have also received numerous phone calls, letters, and personal testimonies of lives that were changed as a result of listening to Word of Life Radio. Within the hearing radius, there is not a village that we go to that has not heard this Christian radio station.  Remember, radio is still the top media outlet in Uganda!
If you had the opportunity of reaching 1,000,000 people with the gospel, would you do it?
Every day with Christian radio we are able to reach three districts in Uganda: Masaka, Rakai, and Ssembabule, plus several islands in Lake Victoria.  In these districts there are approximately one million people living and working.  Unlike developed countries that have many types of entertainment, radio is still the main source of media in Uganda.  It is listened to in the homes, the work places, the fields, and the villages.  Nearly every one has a radio or has access to one.
Although the radio is not nearly as expensive to operate as in developed countries, it does cost about $1,000 dollars a month to fully operate the station.  Since the beginning, we have operated the station from our personal support.  However, with rising costs, lower exchange rates at the forex, and the need to assist men as they go out to start churches - the full amount of money is no longer available.  We have had to cut back on many things necessary to a radio station, including staff.  As of April 2017, we have $6000 coming in on a monthly basis for Word of Life Radio.  We are asking the Lord to give us an additional $400 support for the radio station.  This will get us by with the necessities.  

I think all of us would agree that $1,000 a month is a small price to pay to reach a possible one million people every day with the Gospel of Jesus Christ.  What an opportunity God has put before us!  Would you help us?  If ten individuals and churches could support the radio for $100 per month or twenty for $50 per month, this need would be met, and Word of Life Radio would continue to have an impact on the lives of the Ugandan people.

I truly know what Paul had in his heart when he told the Philippians, "Not because I desire a gift: but I desire fruit that may abound to you account."  A radio station takes a lot of time and work, and there is no money-making in a faith-based radio station.  However, it is worth it to see one more soul come to know Christ through this ministry.  Would you pray about helping us financially?  Would you add Word of Life Radio to your prayer list and pray for us every day?  I know that you will see fruit on your account in heaven.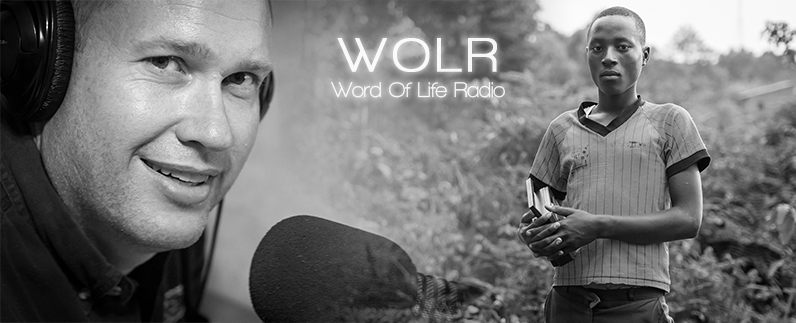 Starting churches out of other churches is the natural, biblical way to continue the propagation of Christianity and the church.  Since 1997 we have had the opportunity of seeing eleven existing churches established.  Please pray for these churches and their individual specific needs.
Click on the images below to read more about each Church.
MASAKA INDEPENDENT BAPTIST CHURCH
MASAKA INDEPENDENT BAPTIST CHURCH
FAITH BAPTIST CHURCH
WORD OF LIFE BAPTIST CHURCH
WORD OF LIFE BAPTIST CHURCH
EQUATOR INDEPENDENT BAPTIST CHURCH
BACK TO THE BIBLE INDEPENDENT BAPTIST CHURCH
NEW HOPE INDEPENDENT BAPTIST CHURCH
NEW HOPE INDEPENDENT BAPTIST CHURCH
LUSANA INDEPENDENT BAPTIST CHURCH
LUSANA INDEPENDENT BAPTIST CHURCH
WATCHMAN INDEPENDENT BAPTIST CHURCH
WATCHMAN INDEPENDENT BAPTIST CHURCH
MBIRIZI BAPTIST CHURCH
LIGHT INDEPENDENT BAPTIST CHURCH
LIGHT INDEPENDENT BAPTIST CHURCH
LAKEVIEW BAPTIST CHURCH
SINGIRO BAPTIST CHURCH
KYAZANGA INDEPENDENT BAPTIST CHURCH
KYAZANGA INDEPENDENT BAPTIST CHURCH
BACK TO THE BIBLE INDEPENDENT BAPTIST CHURCH
Tri-Annual Bible Institute
Our newest ministry here in Masaka is Tri-annual Bible Institute (TBI). This is a Bible Institute designed for pastors and church leaders who are not able to come to regular classes at Masaka Baptist College. TBI is held three times a year during the school break and is designed to teach the men eight hours a day, Monday thru Friday. Because of where these men are in the village, this type of setup is very conducive to their schedule. We feed them, house them, and provide them with the books they need for the course. They are responsible to provide their transport to and from the Institute. In our first TBI in August of 2012 we had eighteen men from ten different churches that have either been out of Masaka Independent Baptist Church or who have come to us for assistance in helping them get churches started.  $11 will feed, house, provide a textbook, and train one of these men for this week long institute.  Since that first TBI we have grown to having 50 men from 11 different churches.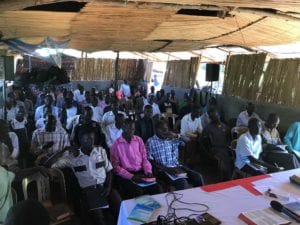 If you would like to give towards this ministry in the training of men of God for the ministry, please send your gifts to BIMI account #793
 and earmark it: TBI. These gifts will go towards providing for these men when they come.  Please pray for our next TBI that will be August, 2015.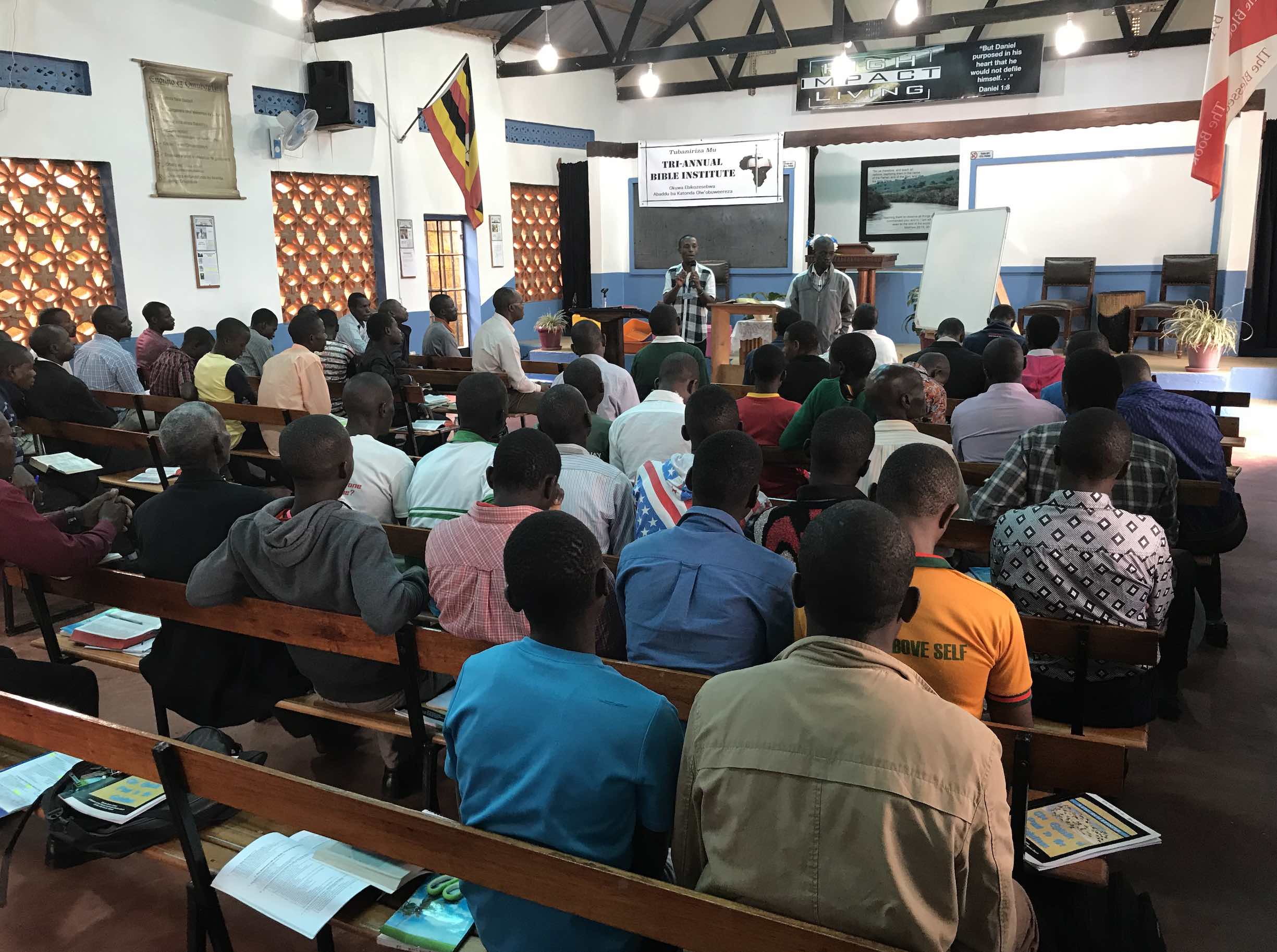 Village Mentorship & Assistance Ministry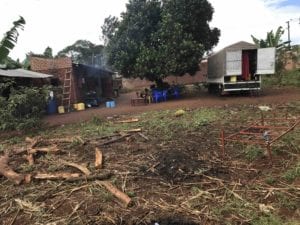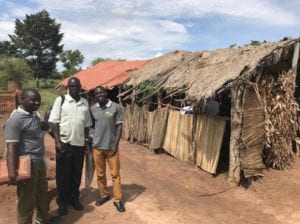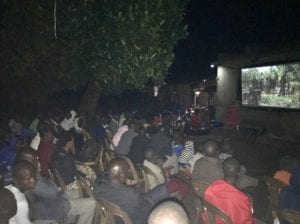 This ministry involves myself and my team spending up to three days a week in one of the above churches helping the church leadership with evangelism, discipleship, open air meetings, medical clinics, counseling, church planting, etc.  I am so excited about this new ministry!  I believe this is going to expand our church planting goals and we can truly make an impact on Uganda for Christ.  Please pray about the needs that we have in starting this new ministry.  The truck pictured above is a tremendous God-given asset to this ministry.  It enables us to be able to carry tents, chairs, medical supplies, sound equipment, food, literature, and will be the living quarters for our team while we are in the village.  God has also provided the chairs and sound equipment.  God has also given me Brother Kizza Jovin and Brother Bwambale Robert (pictured above) to partner with me in this ministry.  VMAM will consume a lot of time and energy, but I believe it will bring fruit and glory to God!!